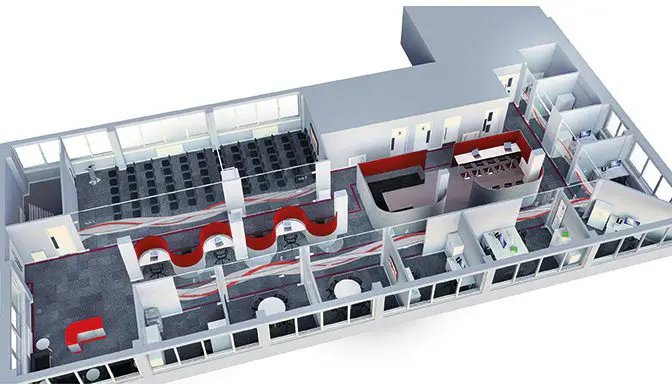 Enterprise Hub Fife is designed to provide enterprising individuals, start-ups with growth aspirations and growing businesses access to a unique facility which encourages collaboration, networking and business growth. This flexible workspace offers modern, professional and affordable offices together with state-of-the-art events space, easily accessible co-working areas and private meeting rooms.
Since Covid-19, finding a new kind of 'normal' away from home working or commuting have become increasingly important, as well as sourcing an alternative meeting venue or cost-effective office space.
Enterprise Hub Fife offers physically distanced and fully sanitised meeting and training space.
Office hub
Furnished, affordable and all-inclusive office's with high speed broadband with access to a robust business support network.
Co-working hub
Professional hot desking environment for individuals or entrepreneurs on the move.
Events hub
Very high quality events facilities to accommodate from 20-60 delegates.
Meetings hub
Meeting room facilities available for half day or full day bookings.
For more information, visit the Enterprise Hub Fife website, email enquiries@enterprisehubfife.co.uk, or download the Hub brochure.